Expandable Baton closed with button (Easy Lock)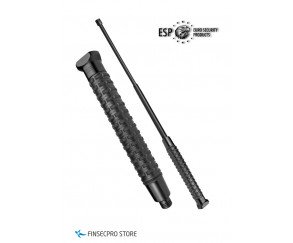 Poista Suosikkilistani
Lisää Suosikkilistani
Expandable Baton closed with button (Easy Lock)
The hardened baton is designated for professional use by the police and other security forces. Its tubes are made of high quality hardened steel, tested by time and by millions of already produced batons. The hardening makes the telescopic tubes extremely resistant against bending even during strong strikes.
he lock is released when you press the button at the end of the handle and push the baton tip inward.
The baton can be closed only with the button located at the end of the handle. It is not possible to close it by pounding it on the ground – that might only damage it.