ESP-LHU-1434-UP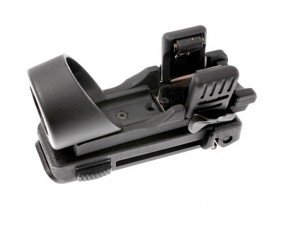 Poista Suosikkilistani
Lisää Suosikkilistani
ESP-LHU-1434-UP
Universal plastic holder for tactical flashlights is designated for professional use. It enables
very fast tilt of the flashlight from the holder.
It contains also a safety lock preventing spontaneous release of the flashlight. The flashlight in horizontal or slightly inclined position can be used for permanent lighting in front of the user, freeing thus his hands.
Design of this holder was already patented in the USA (US D652,566 S) and in Europe (RCD No: 1958182-0001).
The type LHU-34 is determined for the flashlights HELIOS 10-34 and BARRACUDA 5, as well as for flashlights of similar shape and dimensions with head diameter up to 34 mm.